It's been almost 2 weeks since the city trip destination of this year was announced, but who, except for Mateusz, really knows what Warsaw is all about? Therefore, we decided it would be useful to give you guys a quick overview of the highlights of this beautiful city.
Old town
To start off with some magnificent sight-seeing, let us introduce to you the Old Town of Warsaw. As you might expect, it is the oldest part of the Polish capital. At the heart of it all is the Old Town Market place, which has a wide variety of bars, shops and restaurants. Take a moment to appreciate the magnificent medieval architecture surrounding you. It's no surprise that this is one of Warsaw's tourist hot-spots!
Lazienski park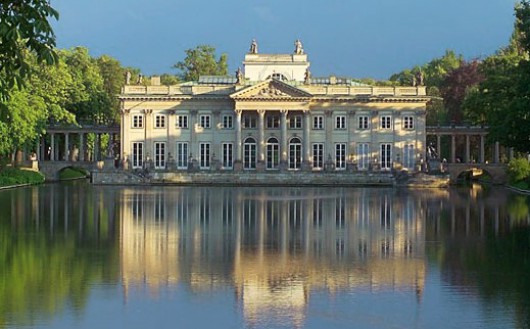 Lazienski park is a beautiful park in Warsaw and connects the Royal Castle to Wilanow Palace. Fun fact: it was designed in the 17th century by a Dutch-born Polish architect: Tylman van Gameren. In the park we find a wide variety of villas, monuments and other remarkable pieces of architecture.
Night life
Warsaw boasts an ever increasing selection of clubs and bars, which has made it one of Europe's prime destinations for enjoying the night life. As there is such an extensive lists, we can't name them all here and can only encourage you to check some of them out for yourself, but if you get the opportunity make sure to visit the Opera Club, located in the basement of the National Opera of Poland's Grand Theater. While it's a modern club, its decor is interestingly enough oriental. Beware: this club has a sushi bar.
POLIN museum
For those who wish to have a more educational trip, drop by the POLIN museum. The museum presents you with over a 1000 years of Polish-Jewish history. It has been erected on the location of the former ghetto of Warsaw, and in 2016 won the 39th European Museum of the Year Awards.
The subscriptions for the City Trip 2018 open here on Thursday the 25th of January at 17:52h!