Rotterdam has a lot to offer, and we all very much enjoy the variety of activities you can do in the city. However, you might sometimes long for a day out of town (and the library). Or maybe you just seek an excuse to not study for a day. An amusement park is a great idea for these days, as it gets you out of the city and scary rollercoasters make you forget about deadlines and exams very quickly. There are some great parks in the Netherlands, and we looked into them for you. Maybe this will help you to make a choice for your next day off, or it will be an inspiration to just visit them all.
Efteling, Kaatsheuvel
The Efteling is probably the most famous amusement park of the Netherlands. The Dutch version of Disneyland is well-known for its fairy-tale forest (known as Sprookjesbos), its mascots Pardoes and Pardijntje and the roller coaster python. Most attractions in the park are inspired by old myths, legends and fairy-tales. The Efteling was opened in 1952, making it one of the oldest amusement parks in the world. It's also the biggest amusement park of the Netherlands and the third-most visited theme park in Europe.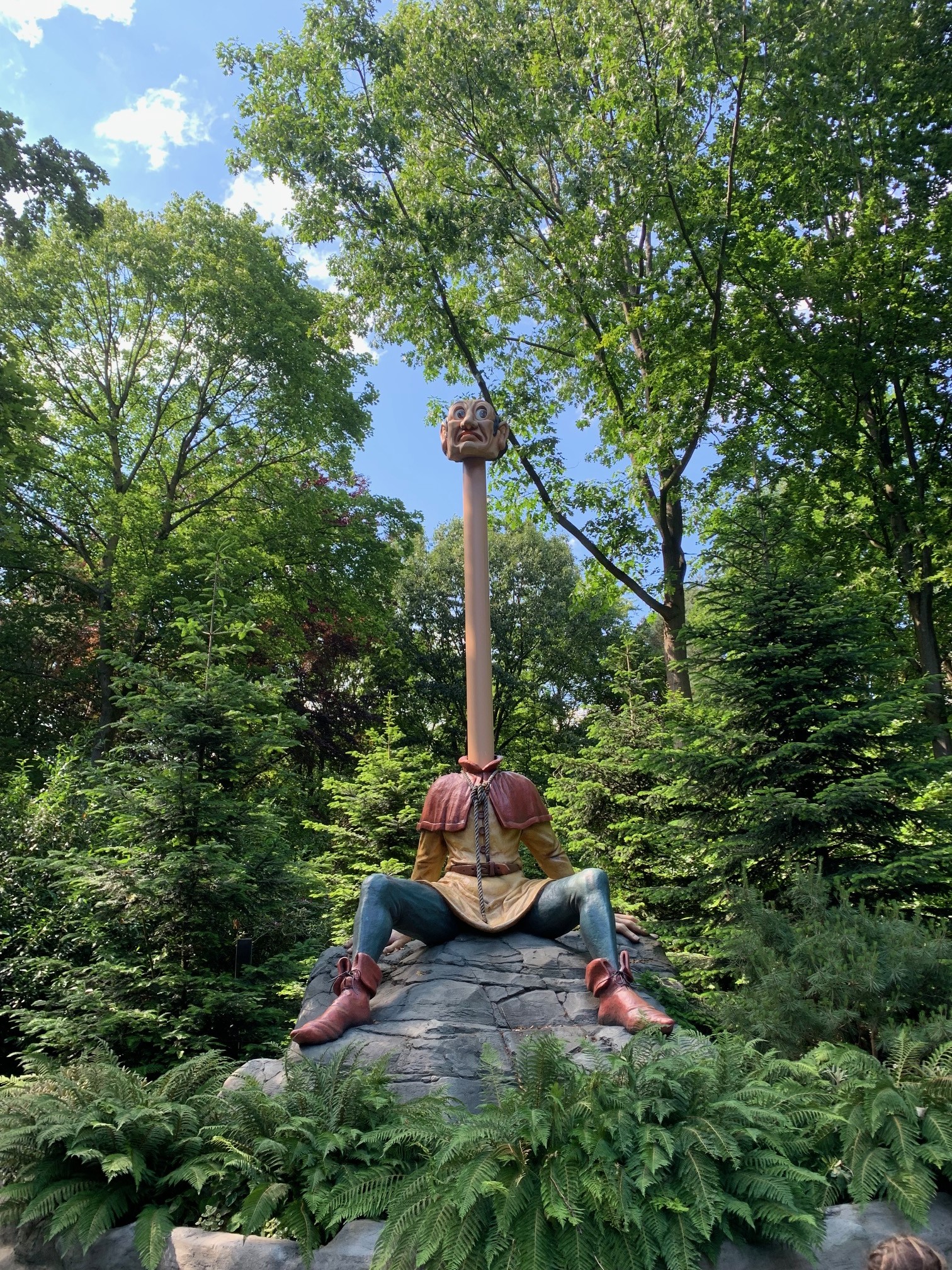 For the ones among us that are still very young at heart, the fairy-tale forest offers a great adventure already. From Red Riding Hood to Rapunzel to Long Jan, they are all there and you can just walk along. For those that are more daring, there are many roller coasters to get your dose of excitement. The Python, Vogelrock and Flying Dutchman definitely deserve honourable mentions, but the most recommended would be the Baron 1898 and the Joris en de Draak. For a break from roller coasters or fairy-tales, you can cool down with a ride on the piranha, fly across your dreams in Droomvlucht, or learn a great new song in Carnaval Festival. This park most definitely gives you a full day of different adventures!
This park most definitely gives you a full day of different adventures!
The Efteling is located in Kaatsheuvel, you can travel there from Rotterdam by taking the train to Tilburg and then a bus. This takes a bit over an hour. Tickets are 40 euros, but you can often get discounts, for instance at Albert Heijn.
Duinrell, Wassenaar
A park closer to Rotterdam is Duinrell, the park with mascot Rick the frog and the Tikibad. It's a lot smaller than the Efteling, but also a lot less crowded. The park was already opened in 1938 and is run as a family business. Next to the rides and Tikibad, there is also a large camping and a mini golf course at the park.
Duinrell offers fun for all ages, mostly through different kinds of rides. In total, there are 40 different rides and 21 slides. There are some exciting roller coasters, some rocking ships and many water attractions. Most recommended rides are the Splash (preferably in an open boat on a hot day), the Mad Mill, Waterspin and Falcon. Of course, you cannot skip the Tikibad when you visit the park. There are many cool water slides in the swimming pool, which are definitely worth trying out.
Duinrell is located in Wassenaar, you can get there by taking a train or metro to the Hague and then getting the bus to the park. Ticket prices range between 20 and 30 euros (depending on the day and whether you want to visit the Tikibad), but it is free when you have a Rotterdampas.
Walibi Holland, Biddinghuizen
Walibi Holland, previously knows as Six Flags Holland and Walibi World, is located in Biddinghuizen, in the province Flevoland. The park is mostly famous for its thrill rides and its yearly Halloween events. The park opened in 1971 with the name Flevohof, and it was first built as an educational park where people could learn about agriculture. It was later renamed several times and changed to the exciting park is it now.
The park has over 30 thrill rides, all with different 'sensation' levels. Thrill seekers can thus really have the time of their lives here. The most exciting rides are the Goliath, Lost Gravity and the Condor, but the Tequila Taxis deserve a honourable mention as well. If you want to have a unique Walibi experience, try visiting the park during one of their Halloween Fright Nights. During these nights, there are many haunted houses and scare zones, all set up to scare the visitors. It's not for you if you get scared easily, but if you can handle it, the experience is really cool.
The Tequila Taxis deserve a hounourable mention as well.
Walibi Holland is located in Biddinghuizen, Flevoland. It's a very long ride when you go by public transport, so try to find a way of going here by car. Tickets cost 34.50 euros.
Ponypark Slagharen, Slagharen
Attractiepark Slagharen, mainly known by its former name, Ponypark Slagharen, is a theme park and holiday resort in the North of Overijssel. The park gained worldwide fame through a viral video of Zondag met Lubach, in which he recommends President Trump to go see the ponies here. The park was established in 1963 and consists of two parts, which are connected through a main street with shops and restaurants (probably inspired by Disneyland).
There are many different attractions in the park, from thrill rides to more child-friendly things, and there is also a big swimming pool. The entire park has a wild west theme, and everything is built around that. Besides, during summer there is a special Mardi Gras (American summer carnival) parade everyday, which is quite like the magical parade of Disneyland, and the crew of the park is trained to perform many different dances and shows that go with the theme. Recommended rides in the park would be the Ripsaw Falls, Gold Rush and Free Fall, but make sure to not miss out on all other entertainment.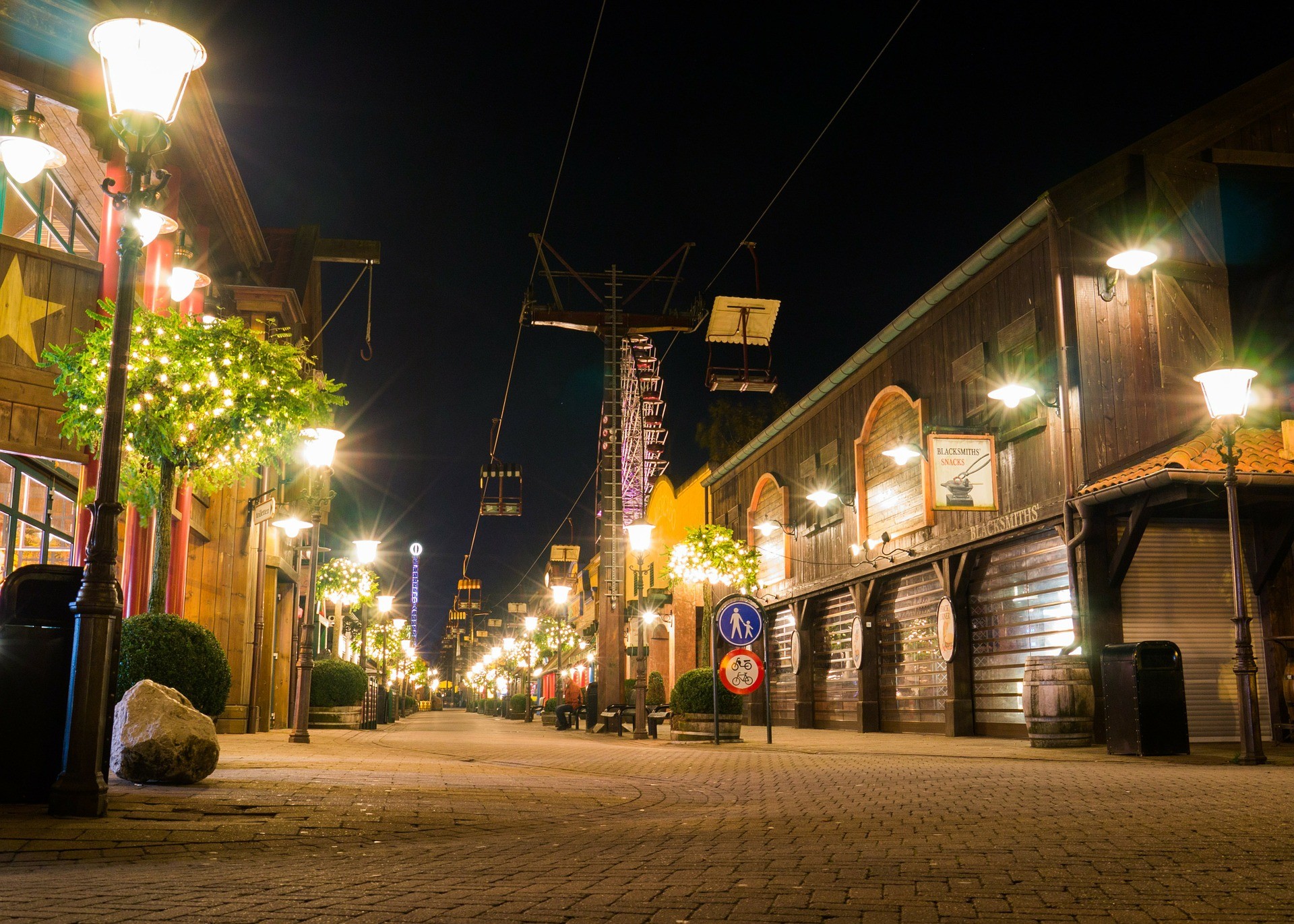 Slagharen is a very long ride from Rotterdam by both car as public transport. It is therefore recommended to book a stay at one of the lodges or campsites near the park, these also all have the same theme as the park. Tickets are relatively cheap: around 20 eruos.